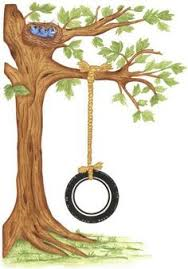 Saturday, June 16 @ 11 am
MAGIC! ADVENTURE! WILD ANIMALS! It's all outside in your backyard! Join us for outdoor stories, a video and we'll even make a backyard decoration to take home.
All children welcome, but registration is necessary.
Please call 716-672-8051 OR send an email to barkerchildrensroom@gmail.com OR visit the Circulation Desk to register.
Find an Adventure in Your Own Backyard Storytime