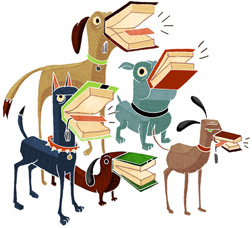 Thursday, April 26, 2018
6 PM
Barker Library, 7 Day St.
Warning: Jerry Rose, poet non-laureate of Fredonia, NY is on the loose! Having last year orchestrated a series of rollicking comedy shows at the Darwin Barker Library, aka "Nights with Jerry", he returns to bark up the same tree. He will recite many of his own poems about animals, both wild and domesticated.
This is an all ages welcome event.
Who Let the Barker Dogs Out!