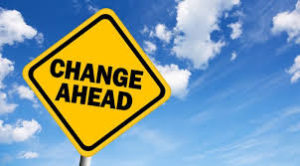 The Barker Library was fortunate to be awarded grant monies from the NY State Department of Education Public Library Construction Grant. The grant will cover the following improvements:
A new HVAC system (completed)
Replacement of 9 windows
Complete makeover of the two patron restrooms to make them ADA compliant
It may get a little dusty but we plan to keep the library OPEN throughout the construction!
Another big change coming is the transition to a new Integrated Library System (ILS) for the library database coming in October. We plan for a smooth transition but appreciate your patience should we encounter any snags along the way!
We will keep you updated as these projects progress.
Remember, change is good!