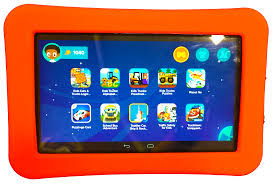 Kids Launchpads are loaded with learning apps, video games and more for hours of interactive learning and play.
They are pre-loaded with content, designed with a simple, easy-to-use interface, and 100% secure. No download time and no need for WiFi.
Check out a tablet and help your preschoolers gain the skills they need to be ready to learn when they start kindergarten.
Over 50 title are available! Search Launchpad and place a hold in the Library Catalog or ask a staff person at the Library for assistance.