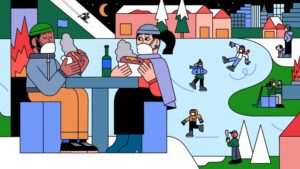 With the change in the weather, we all need a plan! You can be safe and still have fun! Put on your mask along with your coat and hat and enjoy the outdoors throughout the winter. 
New ideas will be posted regularly so check back!
Winter is Coming! Along with it, there will still be outdoor and virtual activities to enjoy. For a list of local upcoming festivals and events click here.
Missing the Fredonia Opera House? Check out the new  Opera House Screening Room offering access to current independent films through a special partnership with selected film studios. 
Explore all the happenings in the Chautauqua County/Lake Erie region.
Looking for a master guide to happenings and activities in the Buffalo area for children and families? Check out Kidsoutandabout.com!
Many of the listings are virtual so be sure to check regularly!
Chautauqua Institution grounds are currently open to the public and no pass is required. For hours and additional information click here.