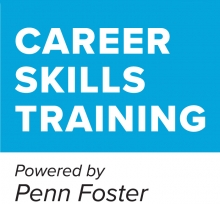 Available Now! You can use your library card to checkout Penn Foster online Career Skills Training Courses on Axis 360. These courses are designed for nontraditional learners and enable library users to retrain, advance their knowledge and open doors to new employment opportunities. 
Subject areas include, soft skills, digital literacy, basic math, adult literacy and math for careers. For more specific details click here.
To checkout click here.