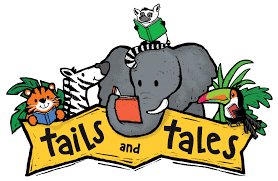 Join Us Via Zoom for Summer Reading at Darwin R. Barker Library!
July 12th – August 13th, 2021
From your own backyard to the depths of the ocean – join us this summer for amazing tales about ANIMALS!
The Caterpillars – Ages: entering PreK – entering 2nd grade will meet via ZOOM beginning July 12 @ 10:30 am. 
And follow along with craft videos at our Facebook page, Tuesdays, beginning July 13th @ 10:30 am.
The Monarchs – Ages: entering 3rd grade – entering 8th grade will meet via ZOOM Wednesdays beginning July 14th @ 10:30 am.
Also, join us for LIVE VIRTUAL EVENTS! Click here for more information!
When you register for summer reading programs you will automatically receive an invitation to the virtual events!
ALL programs are FREE of charge and registration begins June 21st.
To register: email childrenslibrarian@barkerlibrary.org and include child's name, age group, phone # and an email address. (Please no student school email addresses!) OR call 716-672-8051 OR stop by our circulation desk.
Zoom into Summer Reading!