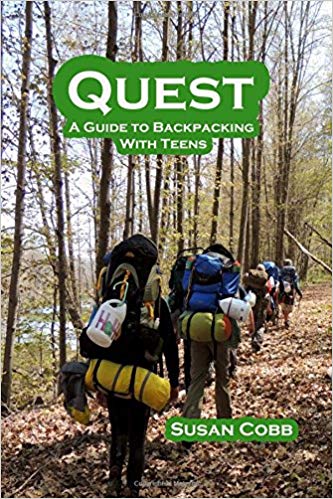 Monday, February 4th
6:30 – 7:30 PM
Join Author Susan Cobb to discuss her book Quest: A Guide to Backpacking with Teens
Susan, a retired teacher, and her husband Steve, have been involved in the Fredonia Middle School backpacking program known as Quest since its inception in 1989 and became expedition leaders in 1998. Created by retired teacher, Lee Servatius, Quest has become the exemplar of outdoor education programs in New York State.
Quest challenges teens to give up cellphones and overcome fears to connect with nature over seven adventure-packed days.
Come meet Susan and learn more about this exciting program!