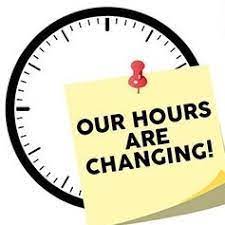 NEW HOURS STARTING AUGUST 2ND!!
NEW HOURS:
Monday, Wednesday, & Friday – 10 am – 5pm
Tuesday & Thursday – 1 pm – 6 pm
Saturday 10 am – 2 pm
Please call us with any questions you may have @ 716-672-8051.
Curbside pickup is still available if you prefer not to enter the building.
Due to the increase in COVID19 cases in our community we have reinstated our mask requirement for building entry.
***MASKS ARE REQUIRED REGARDLESS OF VACCINATION STATUS***
We appreciate your cooperation!