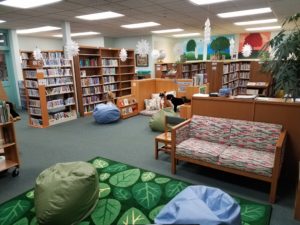 The mission of the Friends of Barker Library is to support the Darwin R. Barker Library through funding for programs, technology upgrades, and other services not covered by the general budget.
Some of the funds raised have helped the library in the following ways:
Library programming
Technology
Upgrades to the facility
OFFICERS
Jeanne Frerichs – President
Ann Murphy – Vice President
Barbara Barnes – Director
Marcia Drayo – Treasurer
Judy Elwinger – Director
Jessica Lustig – Director
Karin Lewis – Secretary
To become a member of the Friends please click here for a membership form. Join us in supporting our wonderful community resource, the public library.       
Reports