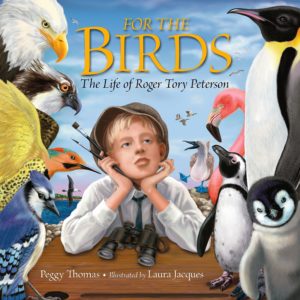 Join a representative from the Roger Tory Peterson Institute at the Darwin R. Barker Library.
Saturday, November 17th, 11 am – 12 pm
Learn about the life of Jamestown native Roger Tory Peterson, most famous for writing and illustrating A Field Guide to Birds. Play a bird identification game and learn how to use a Peterson Field Guide.
This program is appropriate for all ages. No Registration required!