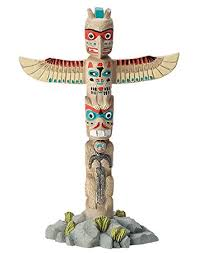 Saturday, April 14, 2018
11 am – 12 pm
We'll hear stories about bears, ravens, turtles and beavers! We'll discuss Native American traditions, watch a video and even make a totem pole. Join us!
No registration required. All children welcome!
This event is part of the Chautauqua Cattaraugus Library System and Seneca Nations Libraries' Big Read 2018
Let's Discover Native American Stories About Animals!