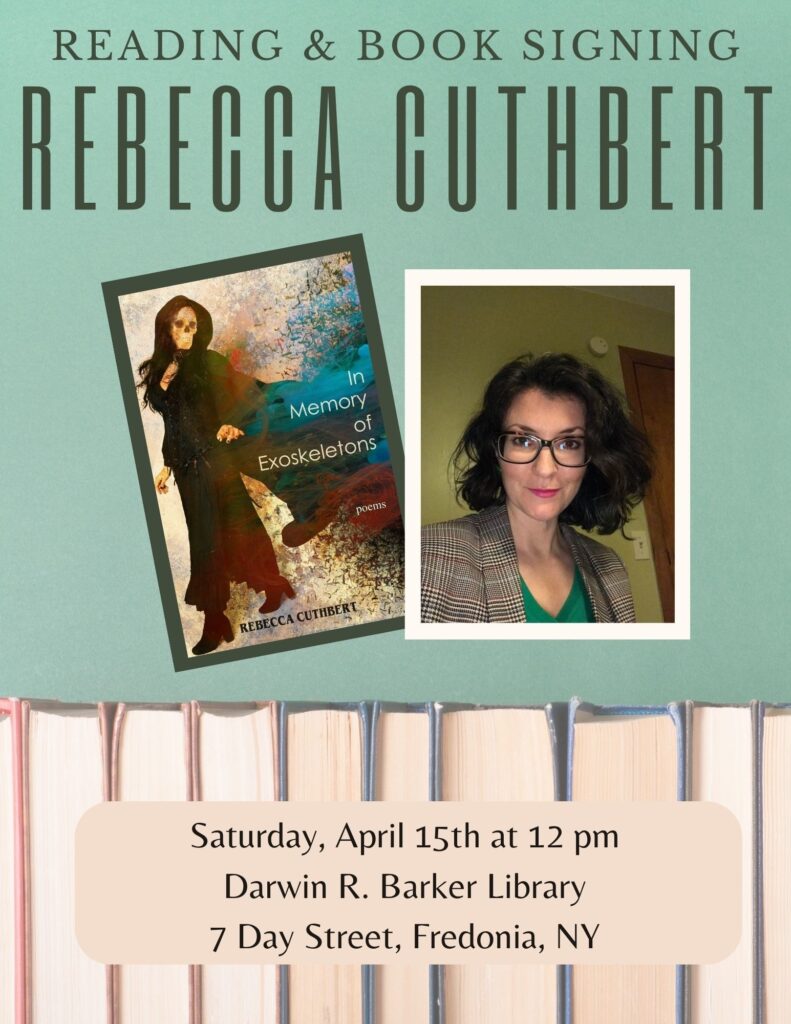 In Memory of Exoskeletons
A collection of dark & speculative poetryMonster She Wrote and Toil & Trouble: A Women's History of the Occult. 
"Words are magic, and Rebecca Cuthbert is a sorcerer, conjuring beautiful, sometimes heartbreaking, images found in the quiet moments of women's inner worlds. Her poetry captures life's smallest moments and imbues them with immense meaning. A wonderful work." -Lisa Kröger, author, 
Rebecca Cuthbert is a Chautauqua County native with an MFA in Fiction from WVU. Her interests include the Feminine Grotesque, dark humor, and narratives of the body.
Local Author, Rebecca Cuthbert- Saturday, April 15th at 12 pm