Ukulele Classes with Helen Smit (a five-week course) will start on Friday, September 22nd and end on Friday, October 20th. 
There is a $25 deposit required to sign up for the class, which will be returned to the student if they attend all five classes. 
Instructor Helen Smit will provide everything the students need. Students are free to bring their own ukuleles to class.
To register, please call the Barker Library at (716)-672-8051.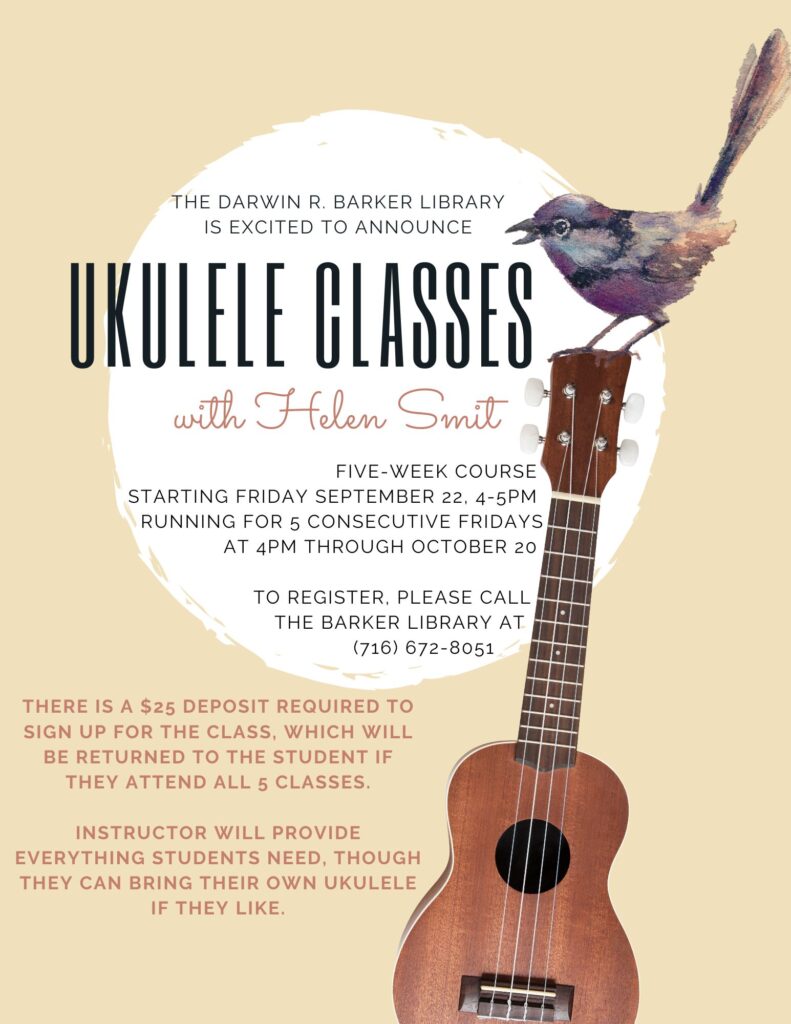 Ukulele Classes with Helen Smit