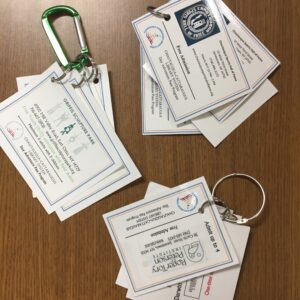 You can rent out passes to local museums, galleries, and more with the Chautauqua-Cattaragus Library System Day Adventure Pass program.
Each patron can check out 4 passes once per year* to organizations such as:
The Buffalo Museum of Science; Roger Tory Peterson Institute; Buffalo Zoo; Erie Zoo; The Jackson Center; The Chautauqua Sports Hall of Fame; Theodore Roosevelt Inaugural Site; and Seneca-Iroquois National Museum.
*subject to availability; participating organizations may change
Check out your next adventure!