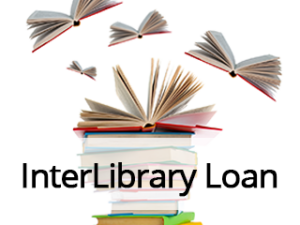 Interlibrary Loan (ILL) is now available! ILL allows you to borrow items not owned by CCLS from libraries across the country!
You can borrow books, journal articles, and microfilm/microfiche.
Submit your request at the Library circulation desk OR click here to fill out the form on the CCLS website.
It can take 3 to 6 weeks  for an item to arrive, possibly longer.
There is a $2 fee to help cover the cost of this service.
For more information click here.   
Interlibrary Loan is Back!